See our references
for completed skid pan facilities.
Skid pans – Technical driving facilities
EG DRIVE A/S is your professional partner when it comes to carrying out paving tasks in technical driving systems.
We carry out skid pans, automatic cones, drains, level-free water systems and asphalt work.
As a turnkey contractor we are responsible for the entire project, with co-ordination of all relevant professional groups.
We make technical driving systems according to the latest standards.
At EG DRIVE, we have a vision: to offer the most modern skid pans for technical driving systems on the market, whether for cars or trucks.
FDM Sjællandsringen (Technical Driving Facility)
For FDM (Federation of Danish Motorists), EG Drive A/S renovated "Sjællandsringen's" three skid pans.
The technical driving system was equipped with a total of 4000m2 of skid pans, divided into a straight, a curve and a hill.
The contract was completed in the summer of 2017.
Køreteknikken ApS, Viborg (Technical driving facilities)
For Køreteknikken, EG Drive A/S renovated all skid pans in Viborg and at their sister facility in Skive.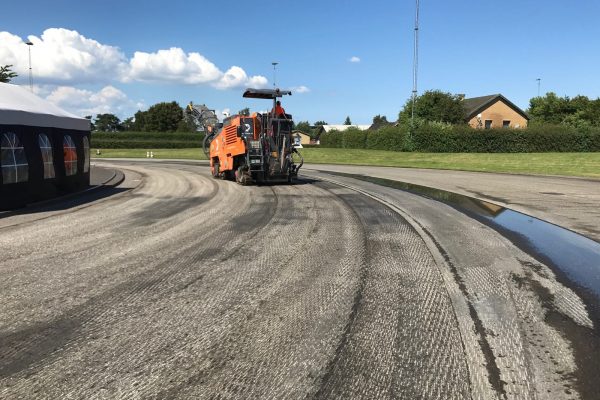 Greater Copenhagen Technical Driving Facility
For Greater Copenhagen's Technical Driving facilities, EG Drive constructed both straight and curved tracks, making a total of 1900m2 of skid pans in Amager, as well as at their sister facility in Tølløse of the same size.
DO YOU NEED MORE INFORMATION ABOUT OUR SLIP TRACK SOLUTIONS?
Contact us via this form
or on tel. +45 2811 2277